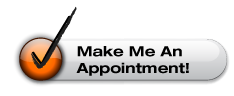 At Advantage Vision Center, you'll receive a complete range of first-rate eye care services from Dr. Paula Newsome, our expert, experienced optometrist. With a friendly manner, Dr. Newsome will get to know you, examine your eyes and discuss your visual needs and expectations. In our Uptown Charlotte, NC, office, every patient will be treated warmly and effectively as an individual. Medicine advances rapidly, and our eye doctor is committed to staying up-to-date. No matter what you need, such as visual testing, a comprehensive eye exam, management for ocular disease or new vision correction eyewear, you'll benefit from the latest diagnostic technology and advanced treatments. Your eyes are Dr. Newsome's specialty!
Meet our Uptown Charlotte Optometrists:
Hi! We welcome you to our vision care family where we aim to customize, optimize and maximize your visual experience. As a Doctor of Optometry, part of my commitment to my patients is ongoing professional education. as such lecturing nationally and taking continuing educational hours regularly are just a part of what we do to make sure that we are ahead of the curve. As technology and the world around us changes, so do we and our equipment. We have the latest diagnostic and therapeutic equipment to ensure that we optimize your visual experience.
As the first African American female optometrist to practice in the state of North Carolina and the first to become a fellow in the American Academy of Optometry, being cutting edge is a way of life. From providing free eye care to people on numerous continents including Africa, South America and North America to having a private practice in Charlotte for over 20 years, Dr. Newsome is the doctor to optimize, customize and personalize your vision for a lifetime. To read more about Dr. Newsome, click on the links below.
Dr. Newsome has taught optometry courses in Atlanta, GA, and is featured in Optometric Management discussing Acuvue Vitas Contact Lenses.
Advantage Vision Center welcomes Dr. Gooya Goudarzi to our optometry team.
Dr. Goudarzi has studied at Tehran Azad University, Tehran University as well as the Arizona College of Optometry. In addition to her Doctorate in Optometry, she also holds Masters and Bachelors degrees in Science. Dr. G specializes in Specialty Contact Lens Fitting, Dry Eyes, Management of Glaucoma and Diabetic Eye exams, as well as Pre and Postoperative Care.
Dr. Goudarzi is a member of the American Optometric Association (AOA) and the North Carolina Optometry Society.
"Dr. G" lived with her family for 6 years in Arizona before moving to Charlotte. In her free time, she enjoys spending time with her family (and dog), camping, hiking and, of course eating Mexican food. Dr. G loves Charlotte and looks forward to many years of serving you and your family.